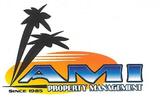 Before you begin:
Please be prepared to pay the application fee. In addition to this rental application, you will also be required to provide a copy of a valid form of identification and proof of income.

Please note our general qualifications are:
-Six Months Current Employment
-Six Months Rental History
-No Evictions
-Gross Income 2.5-3 times the Rent

Each resident over the age of 18 must submit a separate rental application.

Application fee: $30.00
You are applying to rent:
310 1/2 GRAPE ST
SAN DIEGO, CA 92101